Better hearing and a better quality of life can be yours for many years with the help of the right hearing professional. At West Monroe Hearing Healthcare Center, we pride ourselves on developing long-term relationships with our clients. Relationships based on unsurpassed personal service that begins the first time you walk through our doors and continues long after your initial appointment.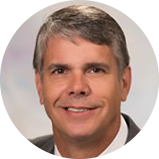 Dru Dollar, BC - HIS
Board Certified in Hearing Instrument Sciences
Dru is a Board Certified Hearing Instrument Specialist. He began his career in the hearing healthcare profession in 1998 and went into private practice in 2007 with an established mission to solve hearing and tinnitus problems. Dru's expertise lies in establishing a high level of satisfaction among hearing instrument users by utilizing unique and proven fitting verification methods.
Read Full Bio
He is married with three children and is an avid motorcyclist, private pilot, hunter and enjoys many other outdoor recreational activities.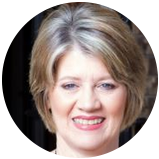 Resa Brady, BC - HIS
Board Certified in Hearing Instrument Sciences
It has been said, "Silence is Golden". However, spoken so profoundly in a poem by Roy Bain (1996), "He who said "silence is golden" spoke for himself only; for the hearing impaired, "silence is lonely".
For 35+ years Resa has served the hearing impaired community and has seen the effects hearing loss can have on an individual, as well as those around them.
Read Full Bio
The reward of seeing the barrier of loneliness fade as families are reconnected to loved ones with the assistance of hearing devices is priceless. As Resa engages with her patients on a daily basis, she does not consider her profession a job; She counts it a privilege to make their quality of life the best it can be!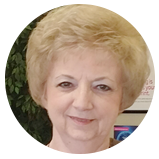 Terry Robinson
Patient Care Coordinator
Terry comes from a large family where several members have a hearing loss including herself. She put off aids for many years and put herself through some undue misery, until about 20 years ago. What a change when she finally gave in! Now Terry finds herself working at West Monroe Hearing Healthcare Center as Patient Care Coordinator!
Read Full Bio
Terry never thought she would be answering the phone through her Bluetooth device and be able to hear and understand people. Bluetooth technology has come a long way and Terry is still learning what all can be done to help in her everyday environments. Terry loves meeting all her patients and sharing her hearing loss experiences with them.
Many are surprised that Terry wears aids, but this helps her in understanding the different problems they may be having. Terry would advise anyone who is experiencing hearing loss to have a hearing evaluation and consultation. "You don't know what all you are missing! Come see us! We solve hearing problems here!"